Odoo Point of Sale
The Odoo ERP POS module is a modern, user-friendly and fast Point of Sale solution that is designed to process complex retail operations effectively. All transactions in the POS module are automatically linked to the Inventory and Accounting Management modules, and as a result, Inventory and Accounting related reports are updated in real-time as transactions are posted on the POS module.

The POS module is capable of working offline from the workstations and all the transactions are later synchronized automatically onto the Server. It can also handle multiple customer orders simultaneously so cashiers won't keep customers waiting.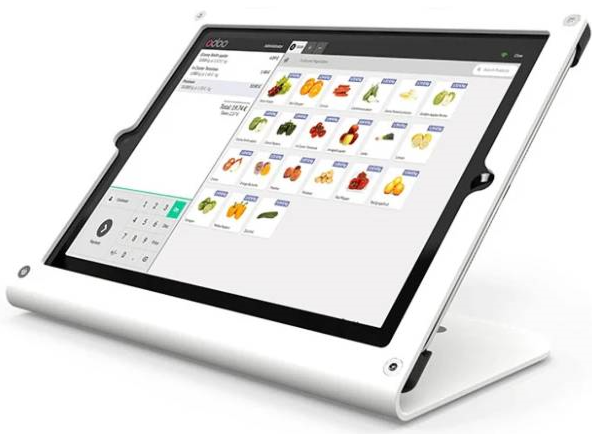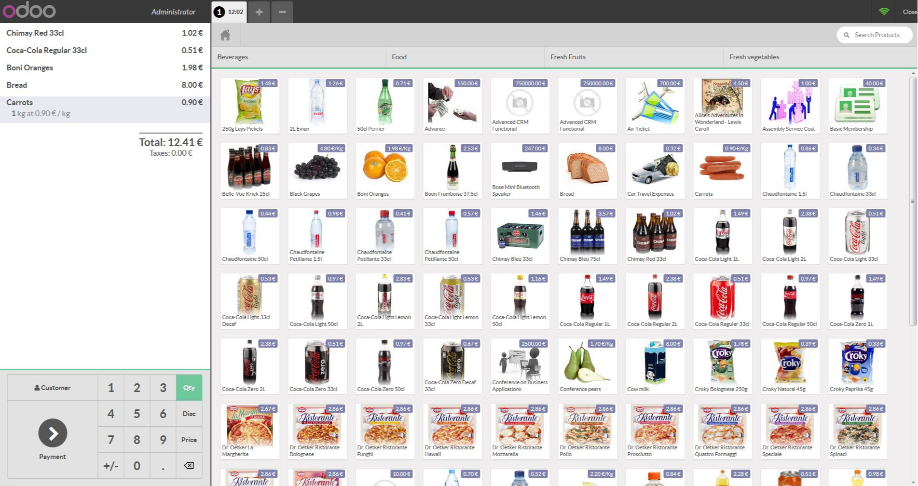 Features of Odoo POS
Below Are Some of the unique features of Odoo POS
Stock & Inventory
Monitor your stock in real-time, manage your inventory across all locations, and review shipments with the Odoo Stock integration.
Daily Sales
Keep track of daily sales and totals for every payment type .
Order History
View all past orders as well as search by customer, product, cashier, or date.
Cashier Accounts
Manage multiple cashier accounts and secure them with badges or pin codes.

Accounting
Payments are directly integrated into Odoo Accounting to make bookkeeping simple and reliable.

Currency Rounding
Prices and payments can be rounded to the smallest denomination of the currency.

Invoicing
Generate and print invoices for your business customers.

Payment Methods
Cash, checks, and credit card payment methods are available. New types of payment methods can be added as well.

Prices & Discounts
Set customer prices or offer percentage-based discounts on either a single product or the entire order.

Customized Receipts
Advertise your current promotions, hours of operation, and upcoming events on your printed receipts.

Parallel Orders
Put orders aside and process multiple orders at the same time.

Dynamic Barcodes
Embed price, weight, and discount information directly into your barcodes.

Customer Loyalty Cards
Reward your customers with loyalty points and exchange them for gifts or discounts. Points can be earned by product, by order, or by sale amount.

Browser Support
Odoo POS is a web-based application and can be deployed on any device and OS running Chrome, Firefox, or Safari. Microsoft Windows, Apple OSX, Linux, Android, and iOS are all supported operating systems.

Restaurant Management
Assign orders to tables and receive an overview of your restaurant's floors as well as make changes on the go with the graphical editor.

Works Offline
Odoo's POS will keep working while offline. The web browser can be closed offline without loss of data.